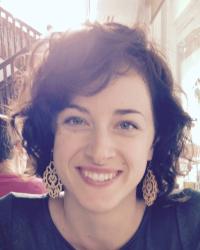 Biography
Ph.D., Sociology, University of Washington, 2020
M.A., Sociology, University of Washington, 2013
B.A., Sociocultural Studies, International Relations, Bethel University, 2010
In Fall 2020 I will join the Carlos III-Juan March Institute and Department of Social Sciences at Universidad Carlos III de Madrid as a Junior Researcher in Sociology.
Who belongs? Who doesn't? I research the decisions people and institutions make that define and redefine their political communities. My dissertation asks why state policies change with respect to minority groups. Specifically, when and why did city and state governments in medieval and early modern Europe expel their Jewish residents?  To answer this question, I place state policy towards minorities within the broader political context of the state's political system and political culture.
In addition, I work in evaluation research for university-level educational and professional training, with a focus on increasing equity and participation of systematically marginalized students and professionals. I have been part of UW's Center for Evaluation and Research for STEM Equity as well as the Arizona State University Office of Evaluation and Educational Effectiveness.
In Fall 2017 I was a visiting researcher at Universität Trier in Trier, Germany, funded by the Deutscher Akademischer Austauschdienst (DAAD). In 2018-19 I was the Rabbi Arthur A. Jacobovitz Graduate Fellow at UW's Stroum Center for Jewish Studies.