Assistant Professor of Criminal Justice, Rutgers University
2017 Ph.D.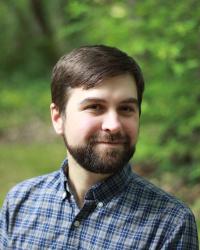 Biography
M.A., DePaul University, 2012
B.A., Sociology and History, University of Texas at Austin, 2005
Ph.D., Sociology, University of Washington, 2017
I am postdoctoral fellow at the Bronfenbrenner Center for Translational Research at Cornell University and an assitant professor of Criminal Justice at Rutgers University - Newark. I received my Ph.D. in Sociology from the University of Washington in 2017. I study how institutions produce and reinforce inequality, with a focus on children and families. My current research uses large administrative datasets to examine how elements of the welfare state and organizations tasked with formal social control interact to regulate family life. My work has appeared or is forthcoming in American Sociological Review, The Russell Sage Foundation Journal of the Social Sciences,  Annual Review of Criminology, and other outlets.
Summer 2015 Full-term
Summer 2014 Full-term